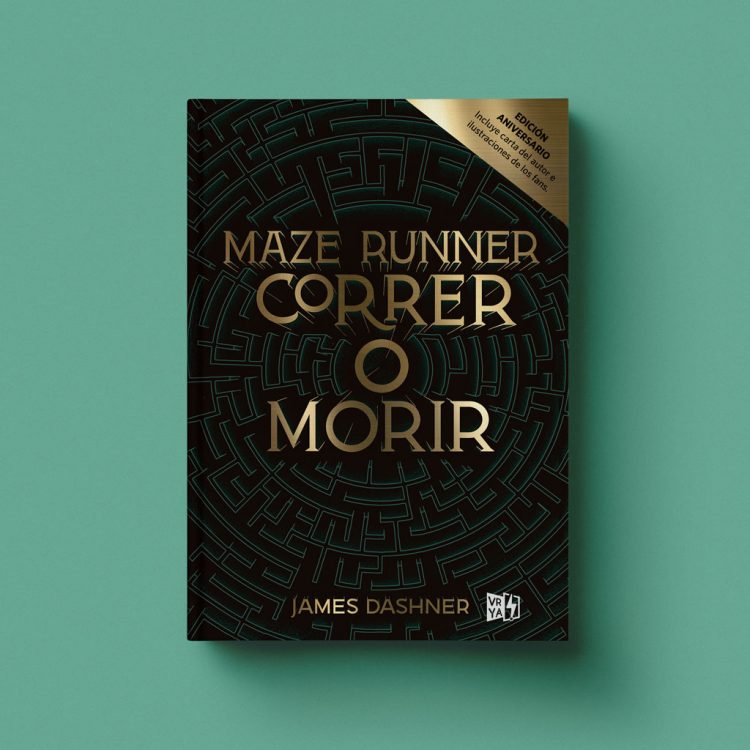 Maze Runner - Anniversary Edition

I had the great pleasure of designing the cover art for the James Dashner best seller anniversary edition. A special edition, for fans, of the first volume of the series, which tells the story of Thomas: a teenager whose memory has been erased and who has been locked with other boys in a maze full of monsters and mysteries.
With new format, hard cover with gold foil and inside, fan artwork.
–
Tuve el enorme placer de diseñar el arte de tapa para la edición aniversario del gran éxito de James Dashner. Una edición especial, para fanáticos, del primer volumen de la saga, que cuenta la historia de Thomas: un adolescente cuya memoria fue borrada y que ha sido encerrado junto a otros chicos en un laberinto plagado de monstruos y misterios.
Con un nuevo formato, tapa dura con foil dorado y en el interior, ilustraciones de los fans.
Client: V&R Editoras.