I also give talks and lettering workshops for different levels.
I love new proposals, and each one is a new challenge, so if you are interested in calling me to
do a workshop or give a talk, write me here.
–
Desde hace varios años doy charlas y talleres de lettering para diversos niveles.
Amo las nuevas propuestas, y cada una es un nuevo desafío, así que si estás interesado en llamarme para
hacer un taller o dar una charla, escribime aquí.
Fantasy Lettering Intensivo
Lettering + Ilustración
Exploraremos este mix, trabajando la convivencia entre lenguajes y su valor agregado, combinando distintos recursos y técnicas gráficas.
Modalidad: On line
Nivel: Inicial | Duración: 2 clases
Casa La Don Juan,
Paternal · Ciudad de Buenos Aires · Argentina casaladonjuan@gmail.com

A partir de diferentes teóricas y ejercicios con lápiz y papel, aprenderemos a construir letras y crear composiciones de lettering.
Modalidad: On line
Nivel: Inicial | Duración: 4 clases  
Within the framework of the biennial Tipos Latinos 2018, I had the pleasure of giving a talk: «Appropriating the error», the «behind the scene» of French Bulldog, a typography that makes spontaneity emerge from chaos, with different forms that flow randomly, creating thin and thick strokes trying to follow the rules with unpredictable results.
Maratón Tipográfica was a typography event, organized by Pulpa and the Xul Solar School of Art, in the city of Junín, Buenos Aires, Argentina. I gave a talk: «When I threw myself into the letters soup» and a workshop: «Amphibious Alphabets».
The event was aimed to students and graphic designers and more than 500 people attended.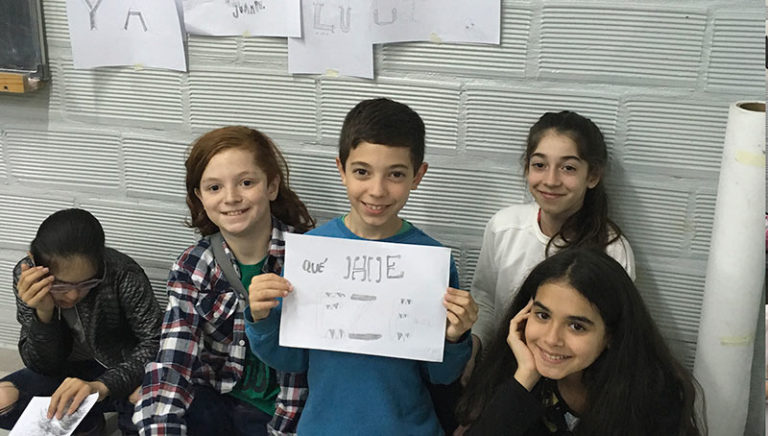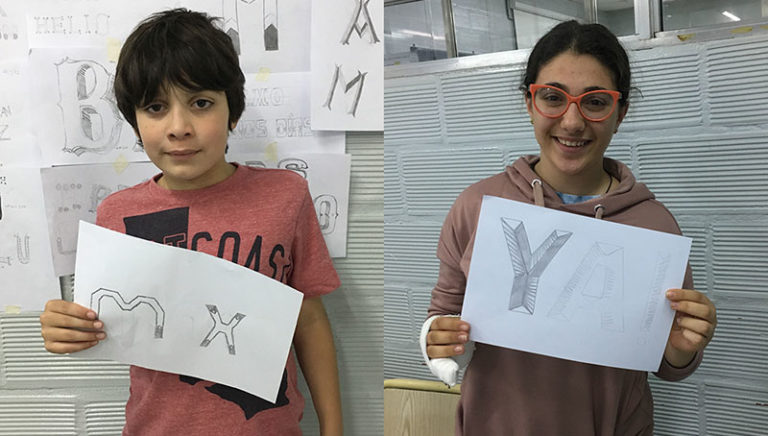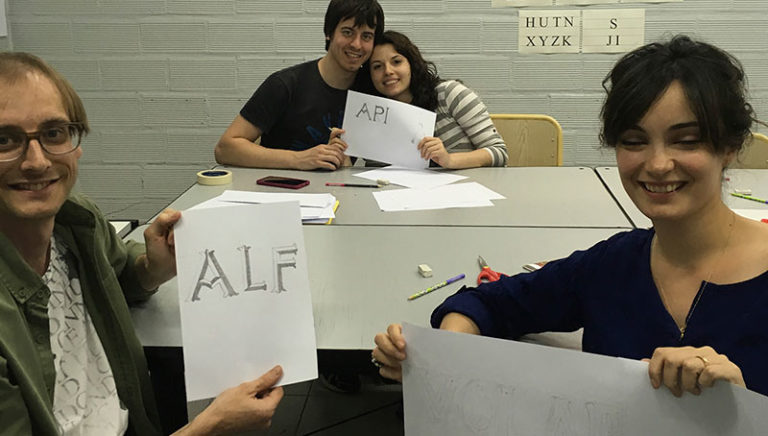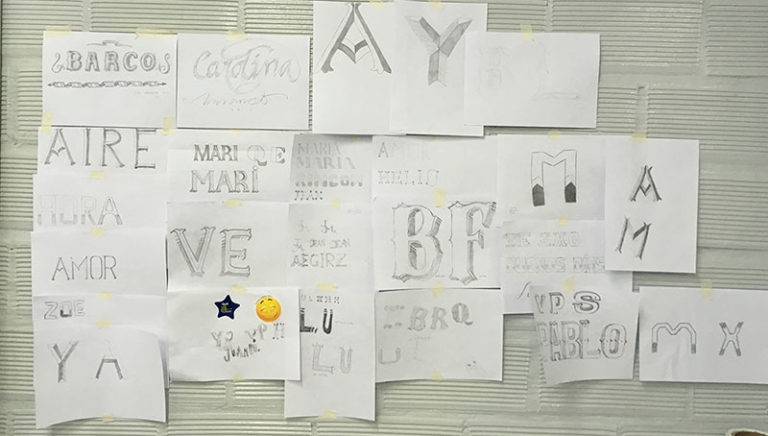 With an attendance of approximately 900 people, every year Fundación Gutenberg opens its doors in the framework of «The Night of the Museums», organized by the Government of the City of Buenos Aires. The guests discover the magic of the graphic, the tactile, the creative processes and its potentials. I dictated an open Lettering activity to public of different ages.