Creé en vos, Planner 2019
I designed the cover, and the covers of each month of this Planner, an experience to accompany projects throughout 2019 as a "blank sheet" of self-observation. It is full of inspirational phrases from all readers of the OHLALÁ! community, creative triggers throughout the weeks, to awaken different sensations or actions and coaching exercises to delineate projects.
–
Diseñé la portada, y las carátulas de cada mes del Planner 2019, una experiencia para acompañar proyectos a lo largo de 2019 como una "hoja en blanco" de autoobservación. Esta lleno de frases inspiradoras de todas las lectoras de la comunidad OHLALÁ!, disparadores creativos a lo largo de las semanas, para despertar distintas sensaciones o acciones y ejercicios de coaching para delinear proyectos.
Client: OHLALÁ! Magazine.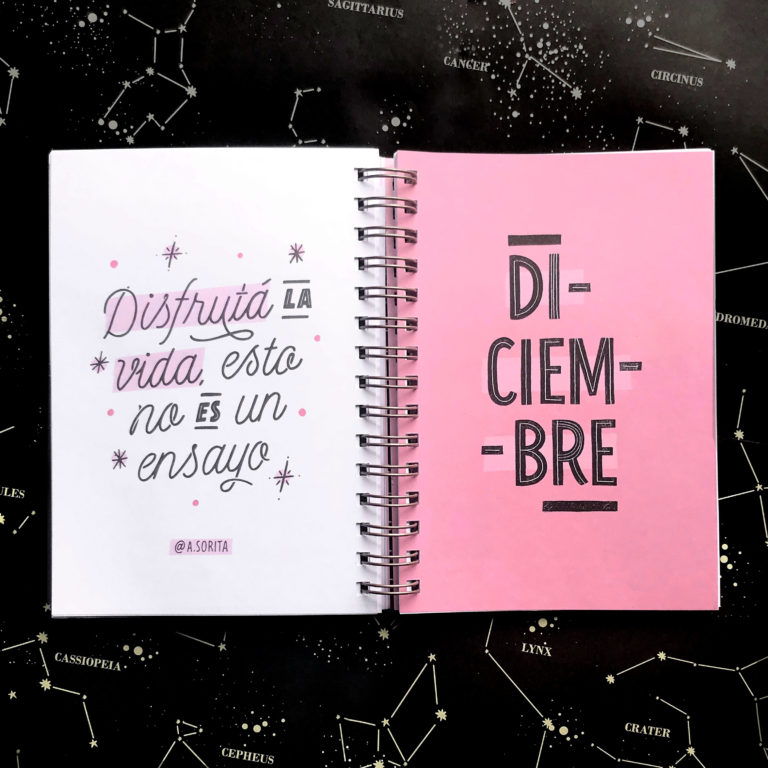 Also, the planner has an «ASTROS 2019» Special with everything that awaits each sign. I made an illustration for each sign and a small piece of lettering for their names.
–
Además el planner cuenta con un Especial de «ASTROS 2019» con todo lo que le espera a cada signo. Realicé una ilustración para cada signo y una pequeña pieza de lettering para los nombres de los mismos.