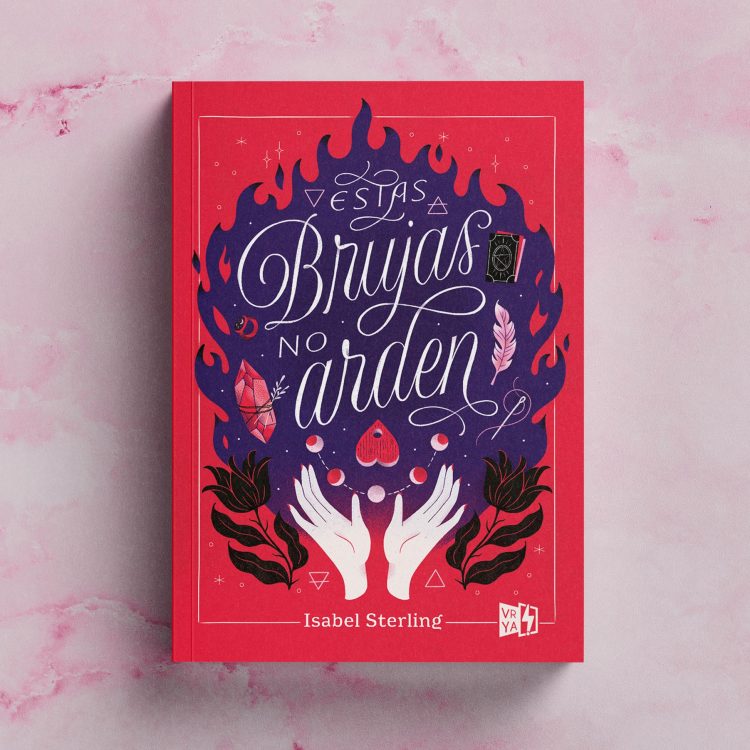 I designed the cover art for the Latin version of "These Witches Don't Burn" by Isabel Sterling. The story of Hannah, a witch, but not the kind you're thinking of. She's real deal, an Elemental with the power to control fire, earth, water, and air. But even though she lives in Salem, Massachusetts, her magic is a secret she has to keep to herself, if she doesn't want the world to burn.
–
Diseñé la portada de la versión latina de "These Witches Don't Burn" de Isabel Sterling. La historia de Hannah, una bruja, pero no del tipo que estás pensando. Ella es auténtica, una Elemental con el poder de controlar el fuego, la tierra, el agua y el aire. Pero a pesar de que vive en Salem, Massachusetts, su magia es un secreto que debe guardarse para sí misma, si no quiere que el mundo arda.
Client: V&R Editoras.