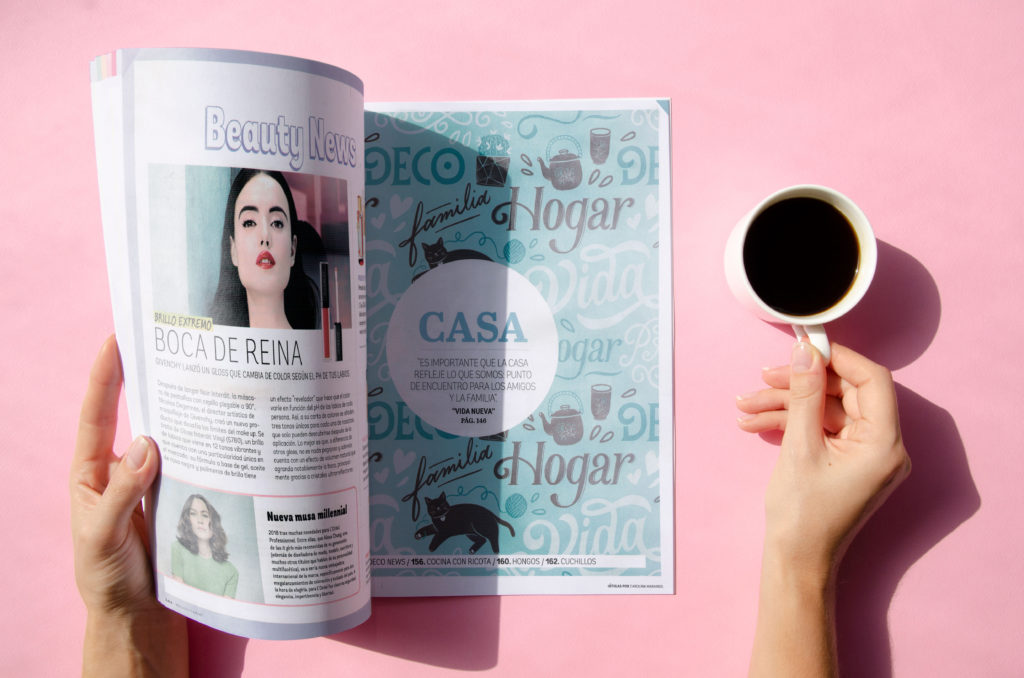 OHLALÁ! magazine was divided in different sections, each one was headed by a cover. Throughout the different numbers several artists made their art. In March 2018 edition I had the pleasure of creating seven patterns for each section: Month, Quality of life, Sex and partner, Fashion, Beauty and health, Home and travel.
You can also read the little note they made about me here.
–
La revista OHLALÁ! estaba dividida por diferentes secciones en las que cada una era encabezada por una carátula. A lo largo de los distintos números distintos artistas realizaron el arte de las mismas. En el número de Marzo de 2018 tuve el placer de crear siete tramas diferentes para cada sección: Mes, Calidad de vida, Sexo y pareja, Moda, Belleza y salud, Casa y viajes.
También puedes leer la pequeña nota que me hicieron en ese número aquí.

Client: OHLALÁ! Magazine.